What's inside
In a recently commissioned study conducted by Forrester Consulting on behalf of AppsFlyer, 250 marketers whose respective companies spend at least $1 million a month on digital advertising were surveyed about their top challenges and goals for mobile marketing in the upcoming year.
In the study, you will discover the top challenges facing advertisers on mobile, how much they are exposed to fraud, and the best strategies for combating mobile fraud.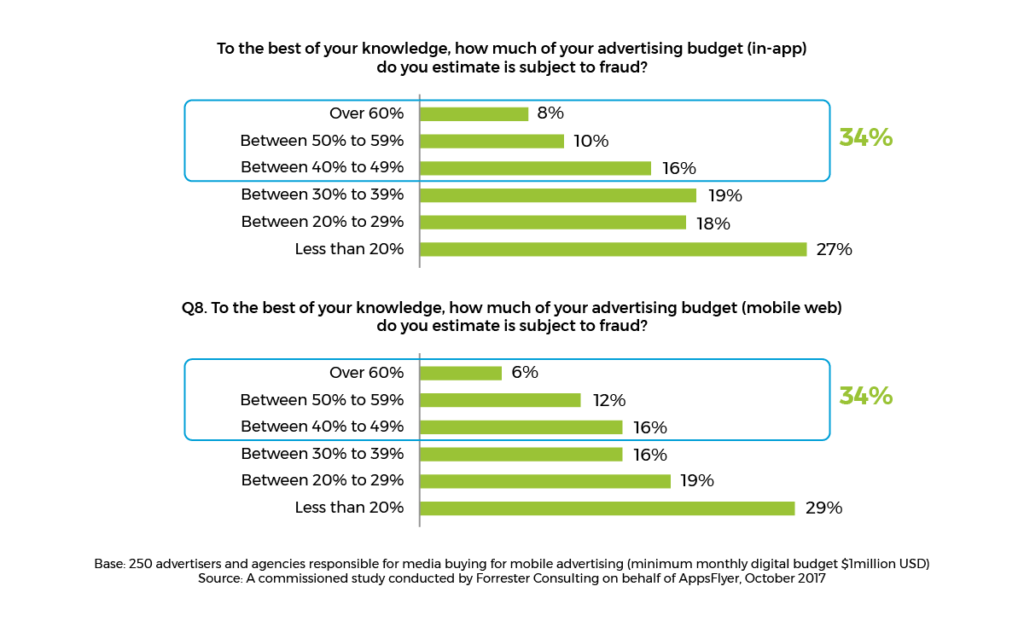 Other key finding include:
70% of the enterprise marketers surveyed for this report are increasing their budgets for mobile advertising over the next 12 months

43% of marketers in the report cite that the amount of fraud they are subject to has increased over the last 12 months

Only 19% of enterprise marketers have systematic fraud prevention in place, but this number will likely jump in 2018 as 92% said combating mobile fraud was a high or critical priority for the next 12 months
Download the full report for more insights!